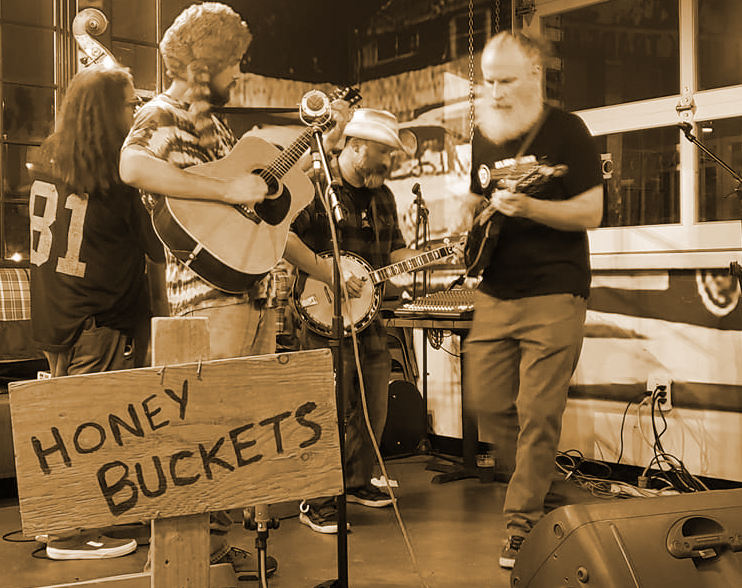 News
South State 48 Festival!!!

Much fun and little sleep was had last weekend at the inaugural South State 48 festival in Carlsbad, CA.  To say it was a success is an understatement and we were honored to perform!  A HUGE thank you to the California Bluegrass Association and especially the team of volunteers including Danny Clark, Donna Hargis and Joanne Ledesma who put in countless hours to bring us another 24/7 jamming event in California!
South State 48 Inaugural Featured Band

We're honored to be a featured band at the inaugural South State 48, presented by the
California Bluegrass Association
in beautiful Carlsbad, CA!  We perform at the Windmill Food Hall on Friday Nov 5th at 8pm. 
This event
is free and open to the public, it would mean so much to us if you'd come!  In addition to performing at the Windmill Food Hall, the CBA has booked the hotel next door for 24/7 jamming throughout the weekend!  Bring an instrument and a friend and join in on the fun.  For more details, visit
www.SouthState48.com
Prescott Bluegrass Festival 2021!
A huge THANK YOU to the over 7,000 of you who came out to Prescott Bluegrass Festival, and the many others who watched the livestream or television broadcast over the weekend! We're so grateful to play for such an amazing crowd of music lovers. Our thanks as well to the Prescott Chamber of Commerce for inviting us to your beautiful city, to the sound crew at Prescott Pro Sound, LLC. for a great job, the campground staff, sponsors, vendors, and all of the other folks who work hard to make one of the best FREE bluegrass festivals, anywhere! See you soon!